The Quirks and Curiosities II Gala Weekend
The May bank holiday weekend is the usual date for an FR gala, and 2017 was no exception. The theme for 2017 was 'Quirks and Curiosities II', following the similar successful event in 2010. Back in 2010 we had just completed our shed and were able to exhibit our C2 prior to dismantling. In 2017 we were able to show off the regauged loco frames reunited with the wheels and suspension, together with ongoing work on the tender frame and bufferbeams.
Prior to the main event, Andrew and both Daves made excellent progress with welding the new tender spine and dragboxes into the remains of the Chinese tender frames. Paul set out the display of merchandise and put up signs to direct visitors to our shed.
Although we had a strong attendance at the working party, there were lots of other things to do as well. Most of us were 'borrowed' at one stage or another for driving/firing duties, and Dave II ticked something off his bucket list with 2 full days of breaking up pallets for loco-lighting firewood! Helping out in such ways maintains our good relationship with the staff at Boston Lodge, so it's hard to say no to such requests.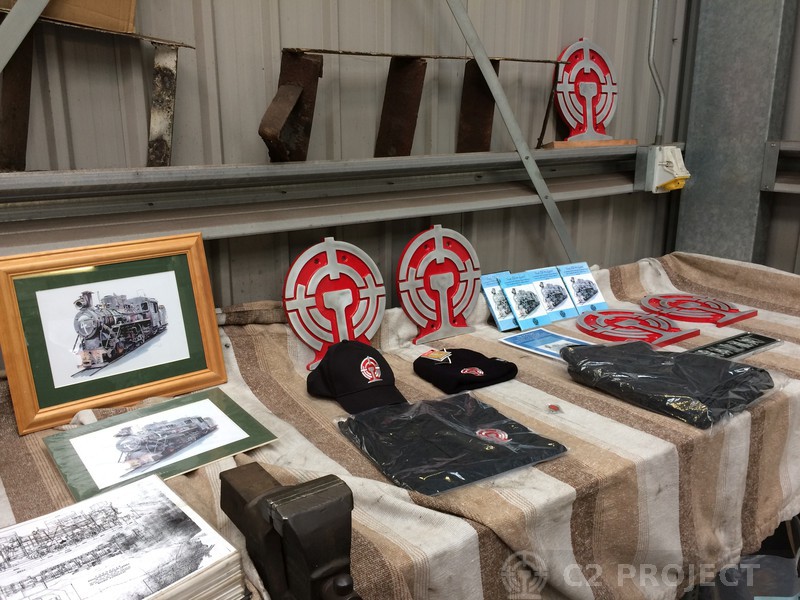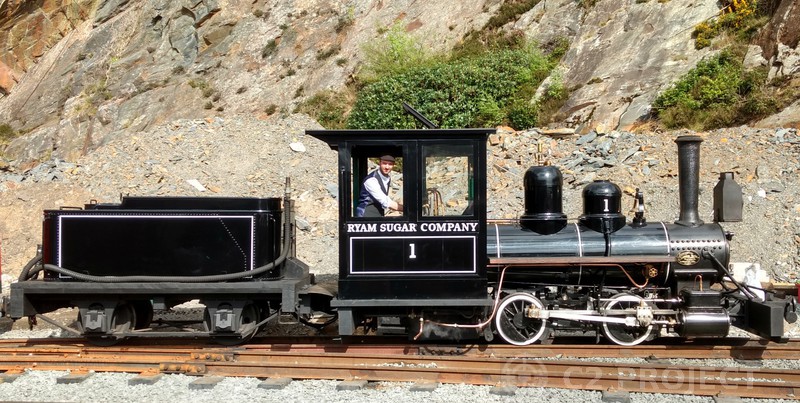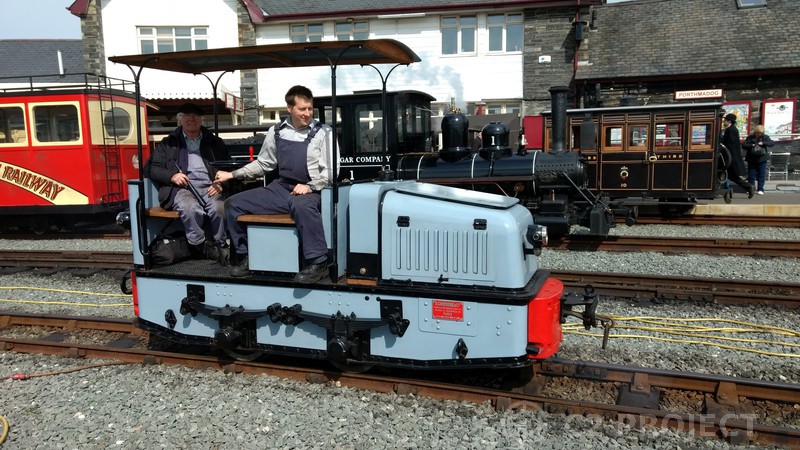 Over the Gala weekend itself, our shed and the Boston Lodge workshops were open to the public. There was little opportunity for physical progress on the loco, both for safety reasons and because we were very busy talking to guests and visitors.
It was great to learn that there are so many people reading the website updates, and to meet you. At one stage there were so many people in the C2 shed that a queue had formed outside! Thanks for coming, and I hope you all enjoyed the rest of the event.
We sold lots of the new merchandise, but still have stocks of most items. We'll get the merchandise page of the website updated to reflect the new stock very soon.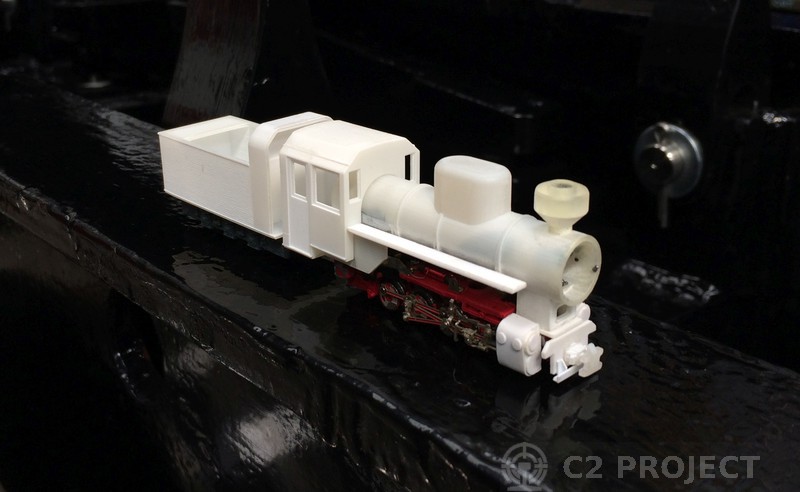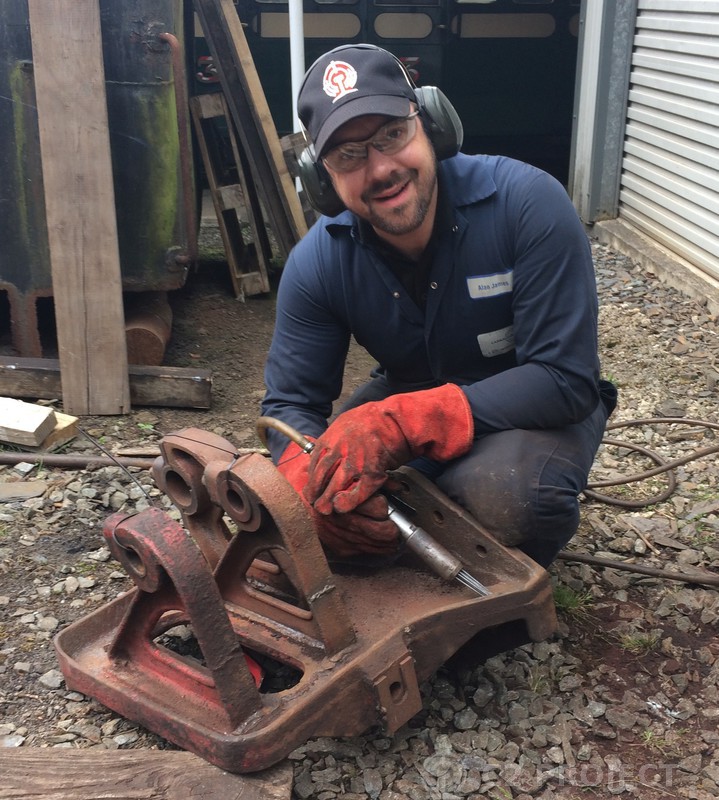 Nevertheless, we did get some work done on a temporary workbench away from the public areas. Colin put in sterling work preparing the new tender profiles for welding, while Paul and Dave 1 later continued this work.
Meanwhile Alan set to work on one of the motion brackets, removing dirt and rust using a needle gun. This has come up nicely and is nearly ready for re-bushing and painting.
Finally, Sam worked to improve our timekeeping by putting in wiring for a new clock!
Hopefully we can add to this update over the next few days as we collate some more photos. For us, it's back to 'business as usual' with the tasks in hand being the tender frame, loco bufferbeams, couplings, and the cylinders and motion bracket. Watch this space for more news.