The C2 Project Group was back at Boston Lodge again last weekend; we're doing a 4-day working party every fortnight at the moment, and progressing on many fronts.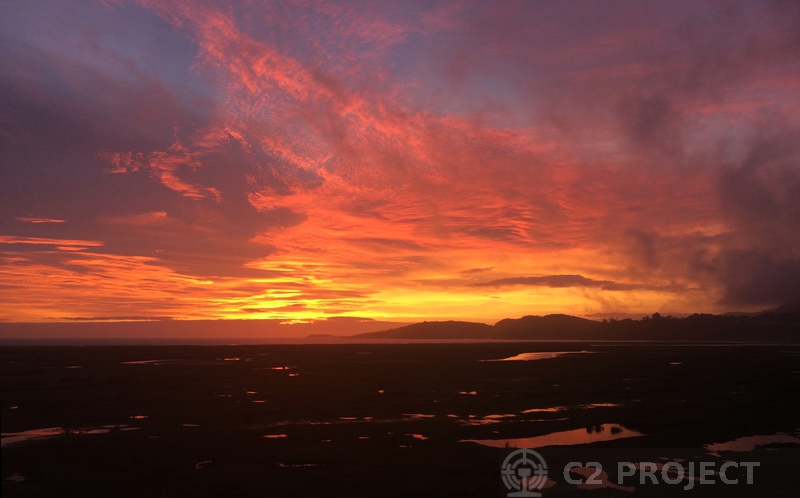 Andrew and Dave 1 were first to arrive and make a start, making some yaw damper brackets to Paul's drawing. These will be welded to the loco's rear bufferbeam. We were also delighted to find Martin making good progress with the steam brake cylinders that we have ordered – these are to the standard FR design.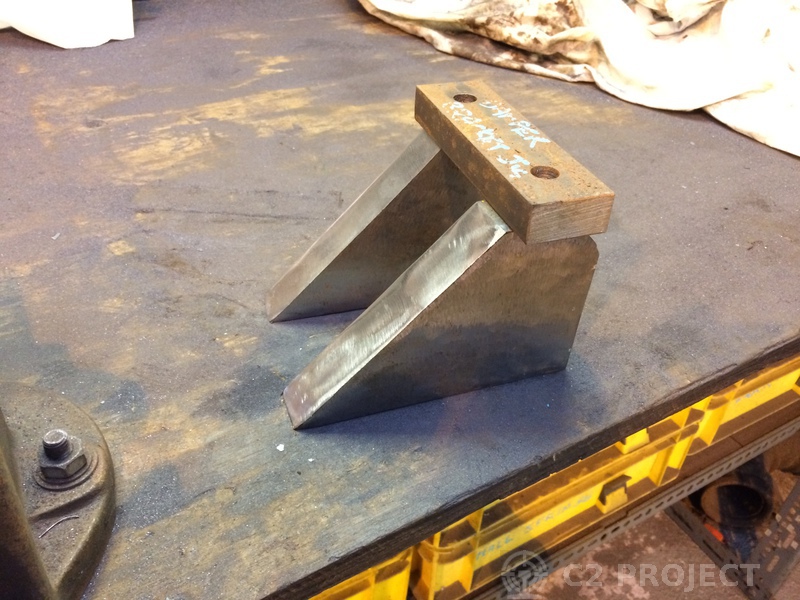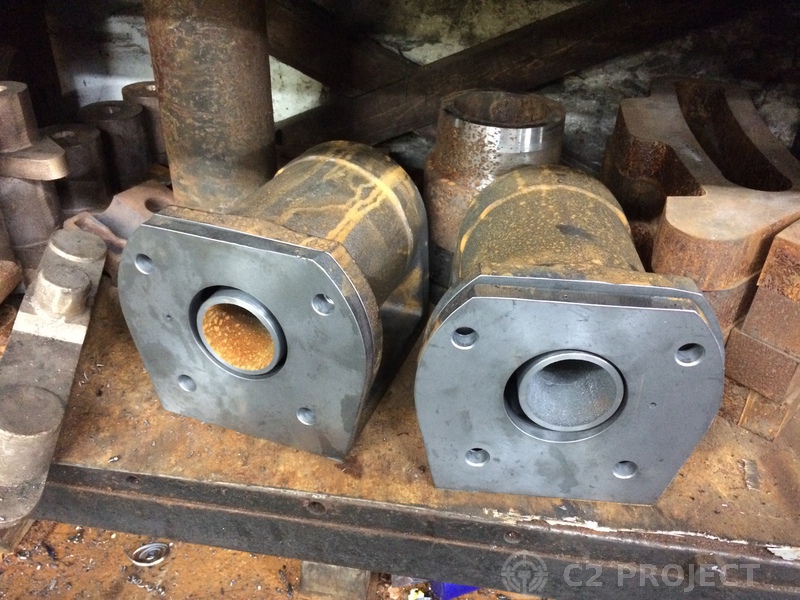 Andrew and Dave 1 then moved the loco's new front and rear bufferbeams into the machine shop on Thursday. These are profile-cut from 80mm thick plate, and weigh about 400kg each so they are not trivial to shift. We had thought we were nearly ready to attach these to the loco, but in both cases we were wrong! Manufacturing tolerances at the profile cutters and 30 years ago in China meant that some adjustments were needed. With components this large, the horizontal borer was the machine of choice, and the first thing we needed to do was to learn how to use it. Martin agreed to instruct Alan, Andrew and Dave on Friday.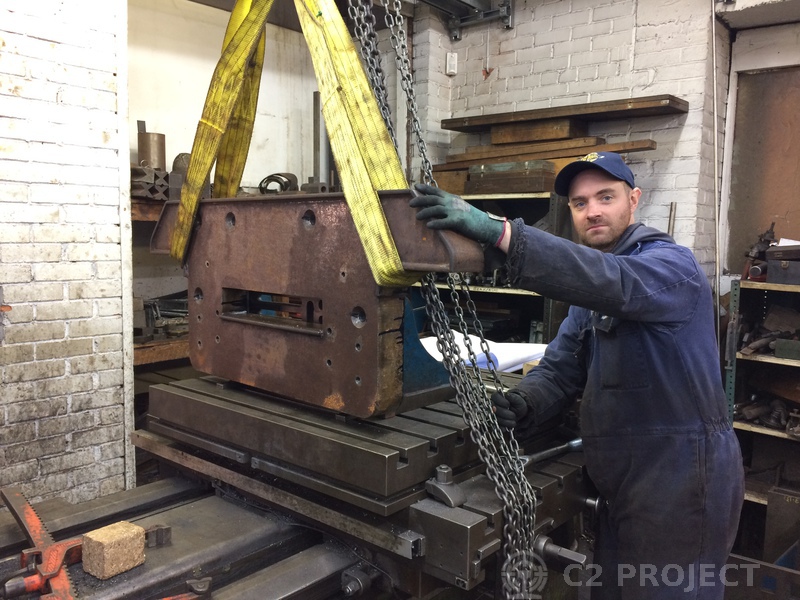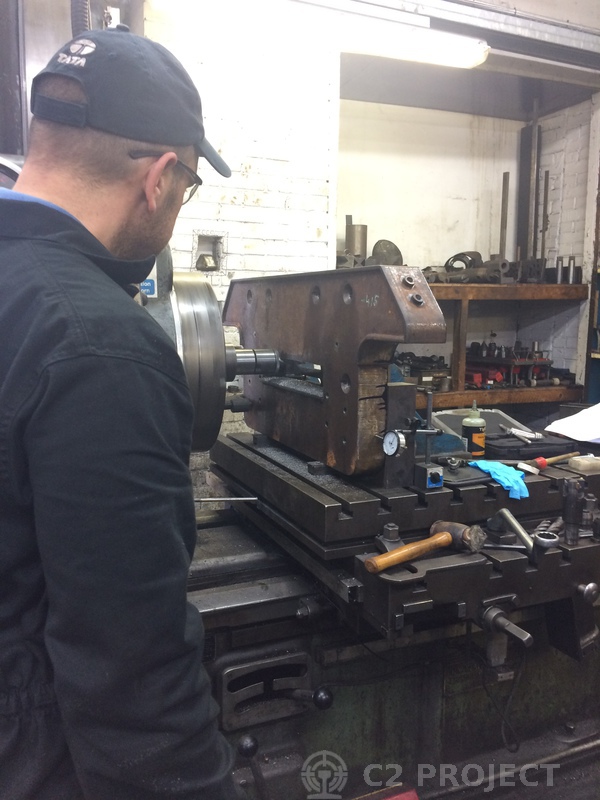 Meanwhile on Thursday, Paul had another day driving a works train. In the last two weeks, the fleet of suitable diesels in working order has diminished to zero; fortunately 125-year-old steam locos are more robust!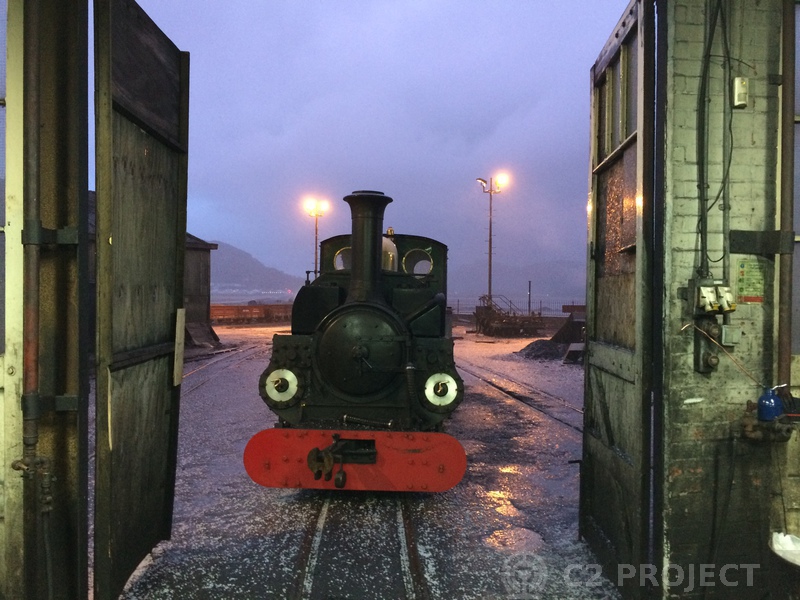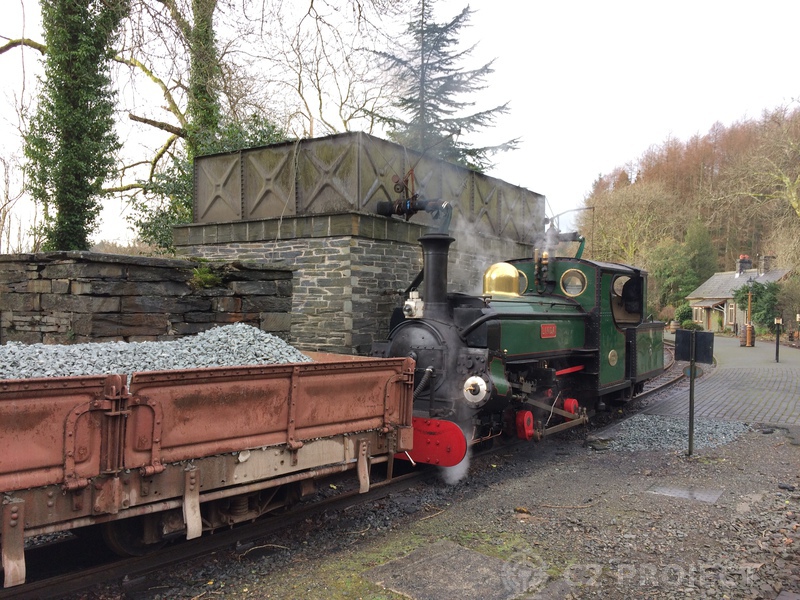 Friday was a busy day: Alan, Dave 1 and Andrew worked on the front bufferbeam under Martin's guidance on the borer. Meanwhile James cleaned up some brake gear pull rod components ready for welding, and Andrew welded them together. Paul bored out some holes in the brake hangers ready for bushing, Dave 2 machined some spigots for machining the brake hangers, and some lengths of bar for the brake hanger brackets. Sam 2 continued to churn out brake gear pins and collars. The pile of complete brake gear components is growing.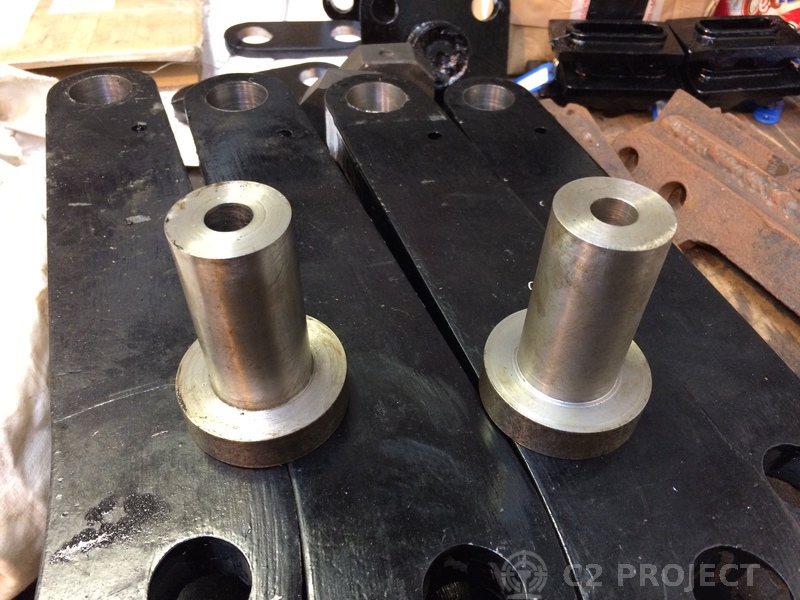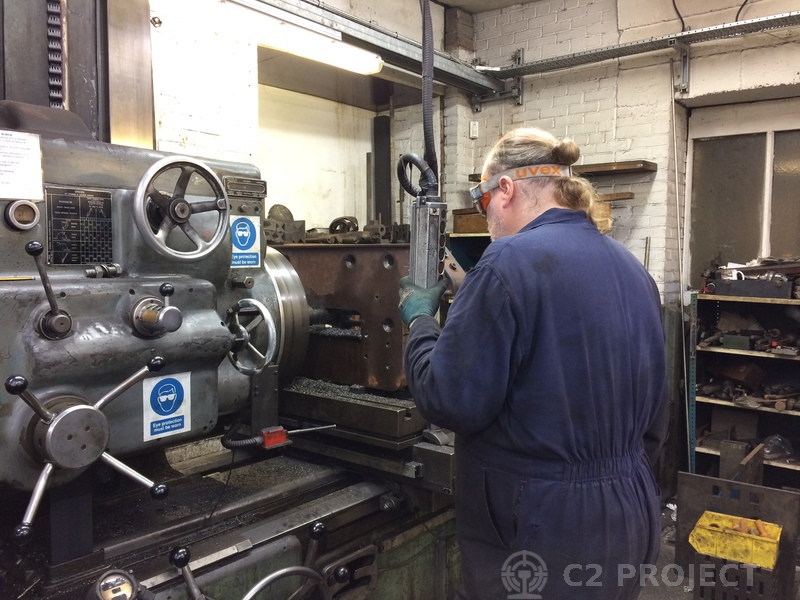 For the weekend, Andrew, Alan, James and Sam 2 left us to take part in a footplate crew mutual improvement class. However, we were joined by Colin, Chris, Erle and Sam 1. 11 people is a good roll-call for a working party, even if they weren't all there at the same time.
Colin completed the brake ratio lever bracket now that we had the correct tool available. He then finish-bored the brake weighshaft bosses, now that Paul has specified their final size and the bushes that will be pressed in to them.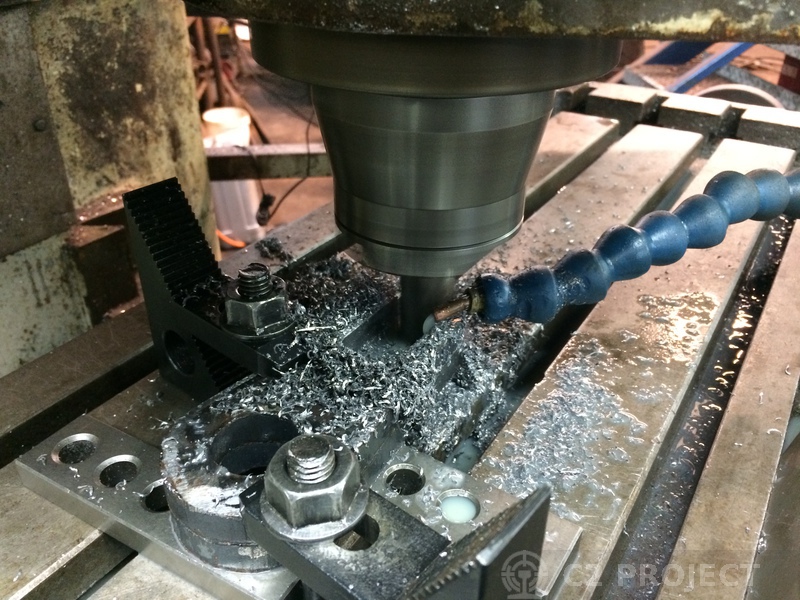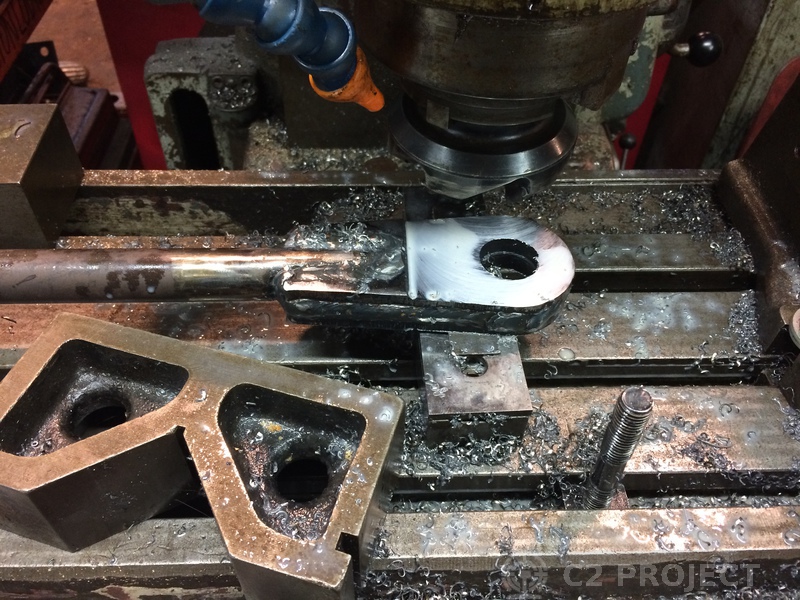 Chris and Sam 1 made another pair of yaw damper brackets: these will be welded to the loco-tender drawbar and will hold the other end of the damper. A pallet of new brake blocks had arrived from South Africa; some of these are for us so Chris and Sam collected 28 of them (2 full sets) and stored them in our shed. Sam also fixed the trace heater in our electrical equipment cupboard.
Paul spent some time with the computer, completing drawings of some brake components and ordering bushes and springs. Whilst this type of work can be done at home, it helps to be able to inspect or measure the existing components.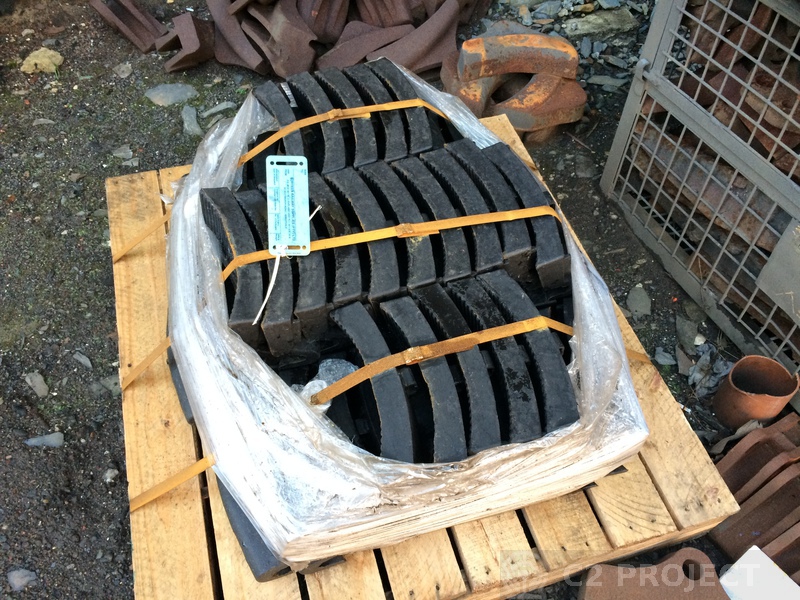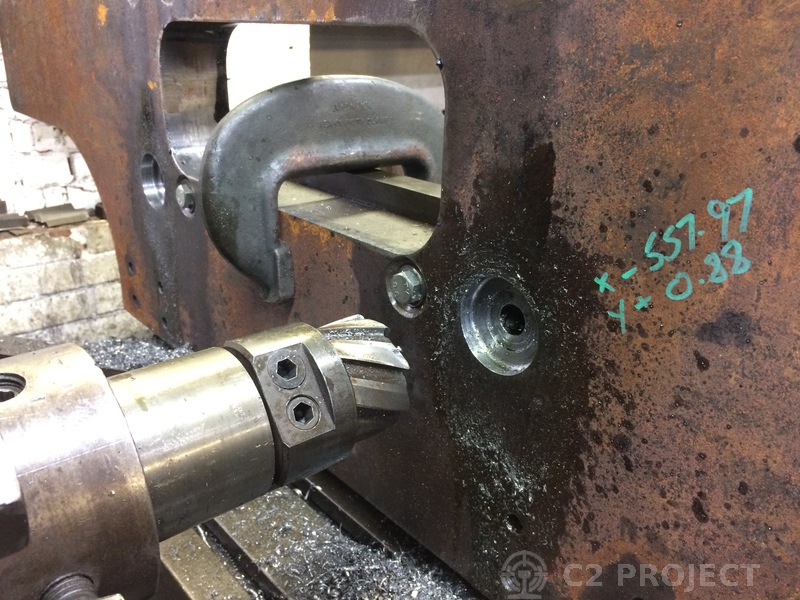 Dave 1 finished machining work on the front bufferbeam on Saturday, and Dave 2 cleaned it up. Meanwhile, the rear bufferbeam was positioned on the borer: Sam 1 and Dave 1 worked together on this on Sunday.
At the last working party, Paul and Dave 1 had finalised the tender brake concept and confirmed that we could re-use the handbrake column. Chris cleaned this up, and Colin then re-machined the bearing spigots, sleeving them with 30mm stainless steel so that we can use our standard plastic bushes in these joints. Chris continued cleaning up the other recoverable tender brake gear parts, while Sam 1 took on the tedious but important task of scraping paint out of holes to be bushed in many brake gear components.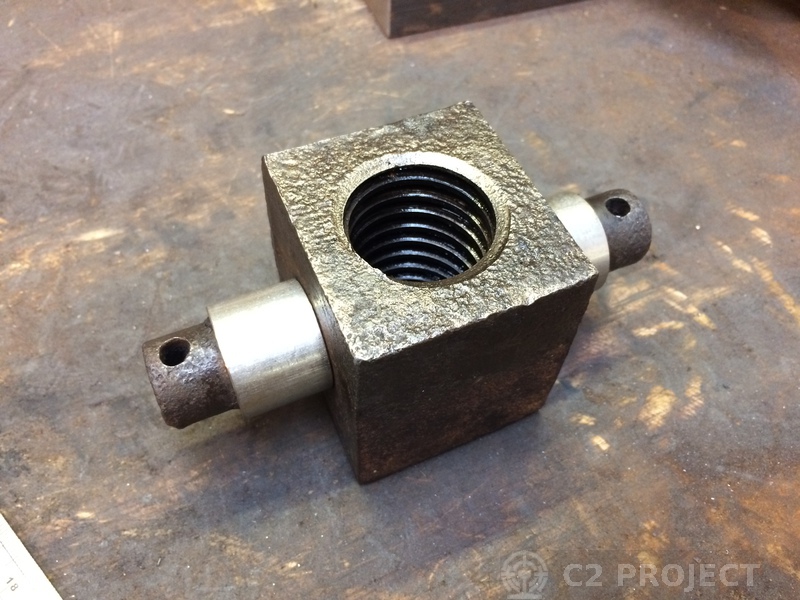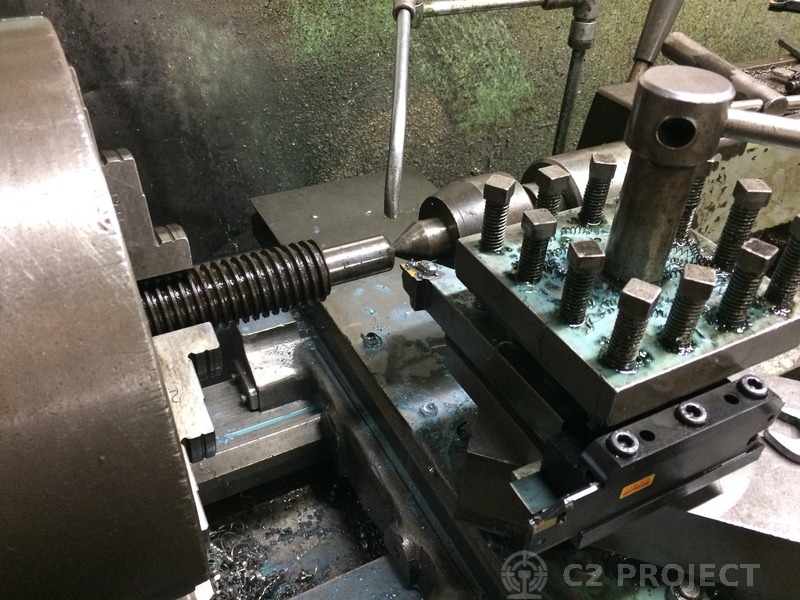 Meanwhile Erle had been finishing off the tender spring rocking washers. He's done a lovely job re-creating the shape of the original components.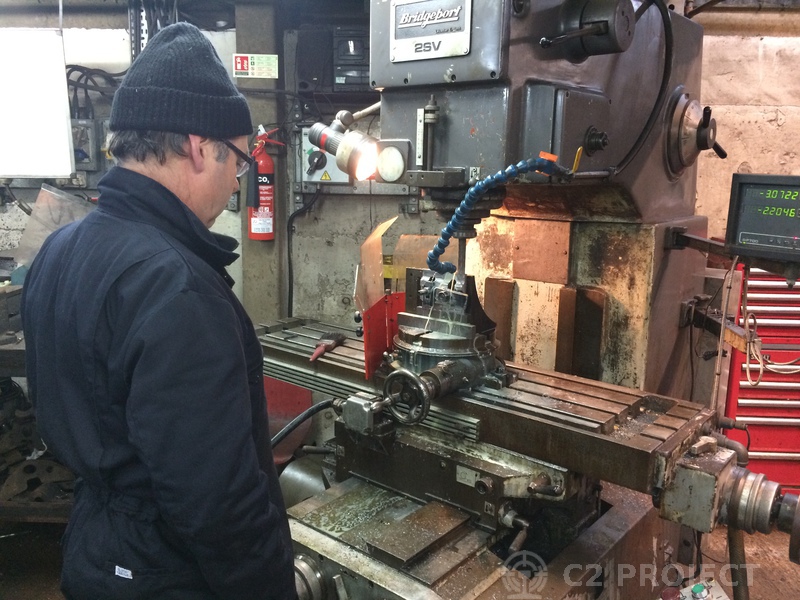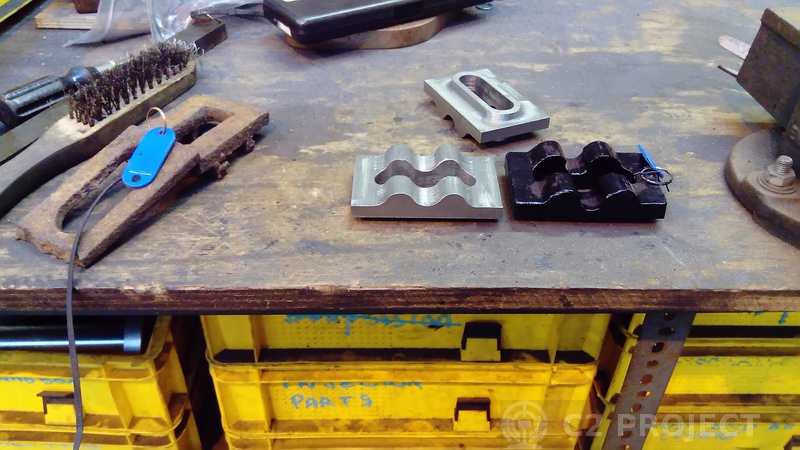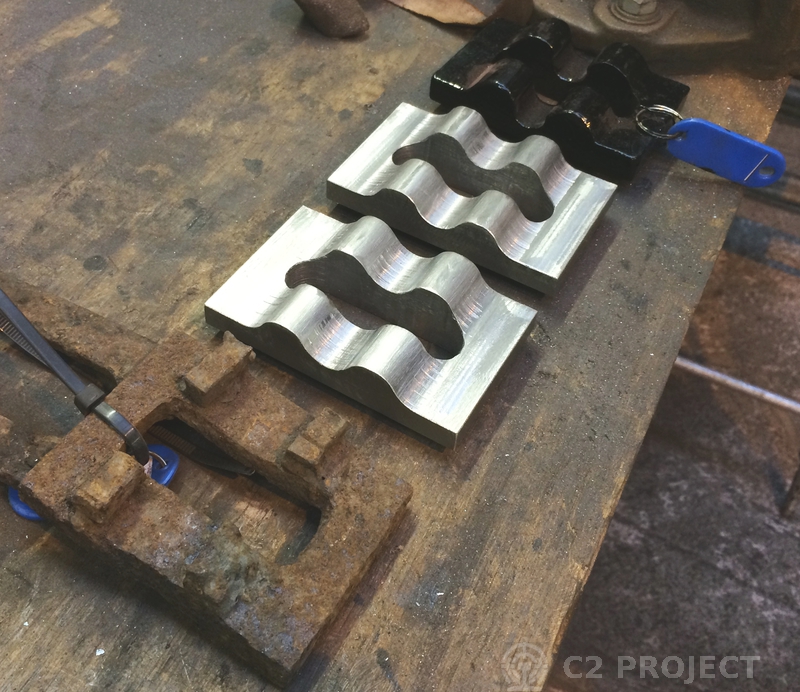 We'll be back at Boston Lodge again in just over a week's time, to make some more progress. Watch this space!