Late May Bank Holiday Weekend
We had planned an extended working party over the late May bank holiday, and the total duration was nearly a week. As often happens, our members and volunteers also had other responsibilities over the busy long weekend, so the numbers of people available each day was fairly small. Nevertheless, we made some important steps forward on several workstreams.
Paul arrived first, starting work on Thursday morning. The highest priority task was to set the motion brackets up on the horizontal borer, ready for trueing up the slidebar attachment and the expansion link pivots. Unfortunately the borer was in use on Thursday, but Paul arranged to use it from Friday onwards, and brought a motion bracket over to the machine ready for setting up.
Last month Paul had managed to buy some cab window frames from China, which had a few rough edges. He had worked out a repair method and ordered some rectangular hollow section which had arrived in the mean time. So Paul made a start on cutting out some bad material and making a replacement section. The steel is about 1.5mm thick, so weld repairs require some expertise with the TIG welder. Bob was consulted and offered to do this tricky job.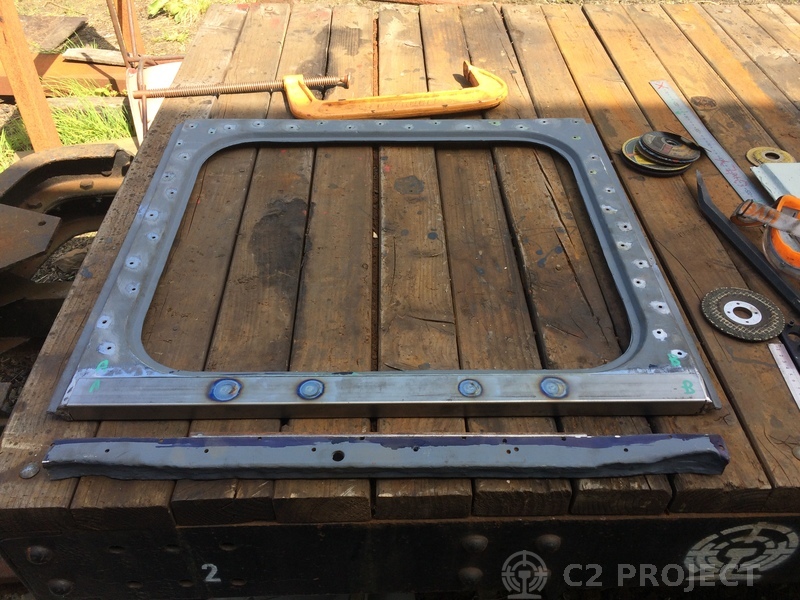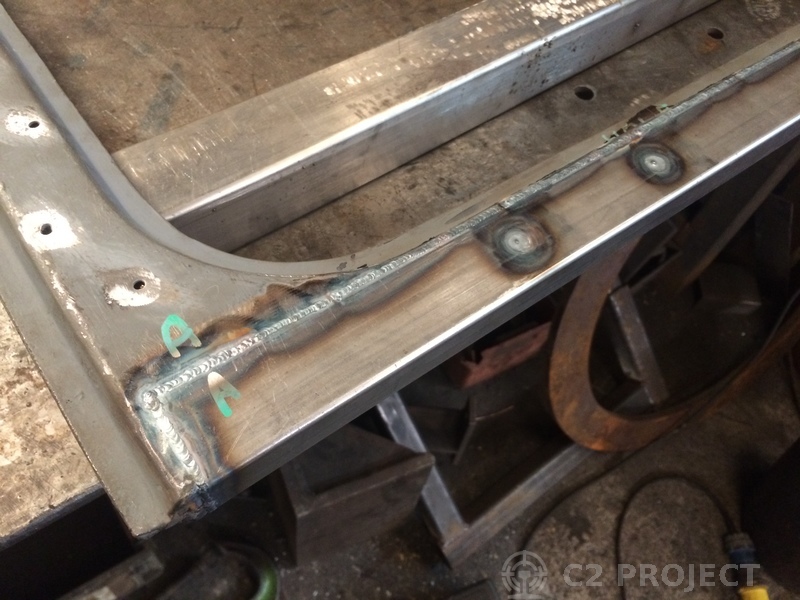 Dave arrived on Friday, and spent almost all day setting up a motion bracket on the borer. This turned out to be more challenging than anticipated, but with expert guidance from Martin he eventually had it spot on. Dave also helped out Rob on our 'sister' project - the restoration of Kerr Stuart 4415, a very early diesel loco. That's being done by a group of our friends and we often arrange working parties to coincide. You can read about their progress
here
.
On Saturday, we were joined by Colin, Erle, Julian and Dave 2. Colin and Dave 1 worked together on the motion bracket boring job. Having spent Friday setting up the bracket on the machine, they spent all of Saturday making some special tools to do the boring itself. Colin used the smaller Union borer to create customised boring bars perfect for our awkward job, which required a long boring bar, and a larger fancy one with a reversible tool to cut the counterbores.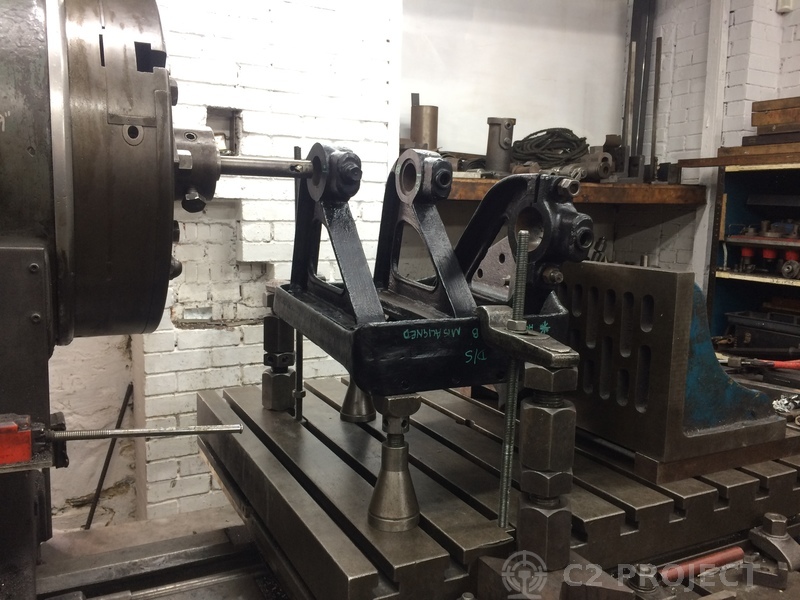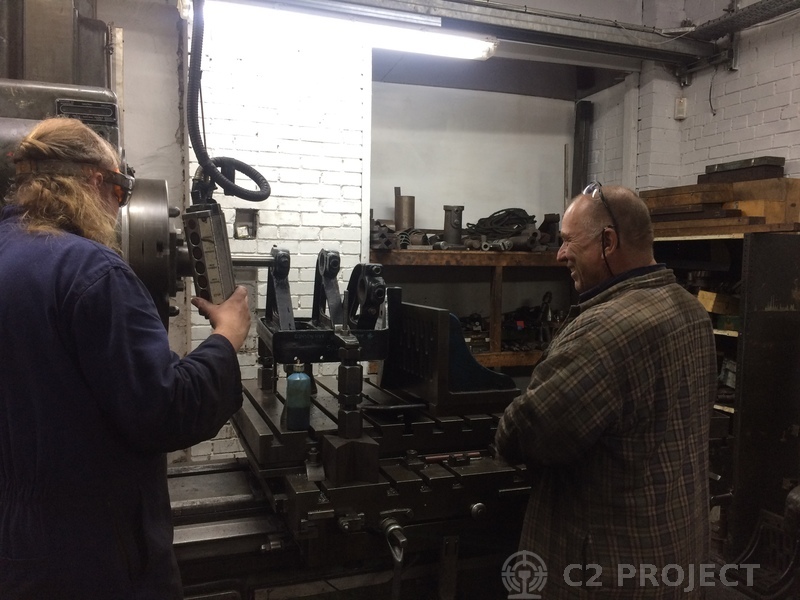 Once the expansion link pivots had been completed, we moved on to boring out the slidebar mounting hole, which was worn oval and did not provide the precise fixing needed to align the slidebar.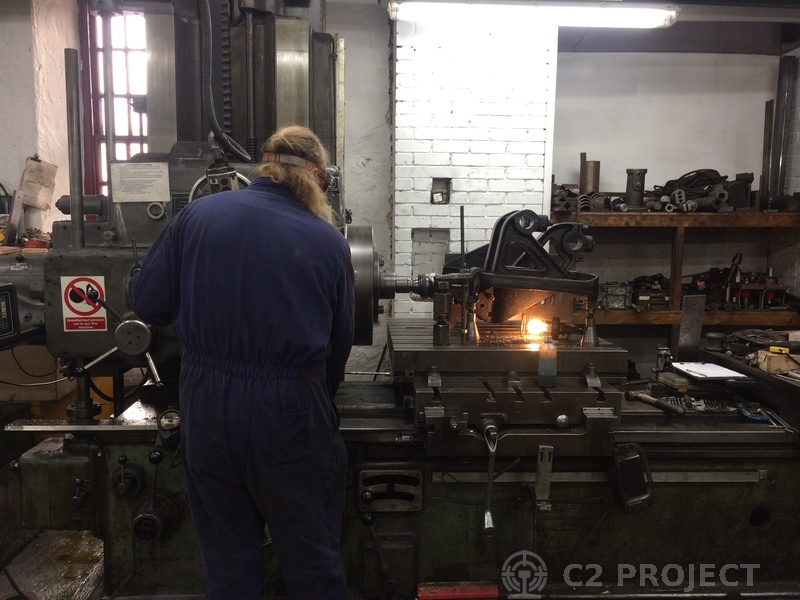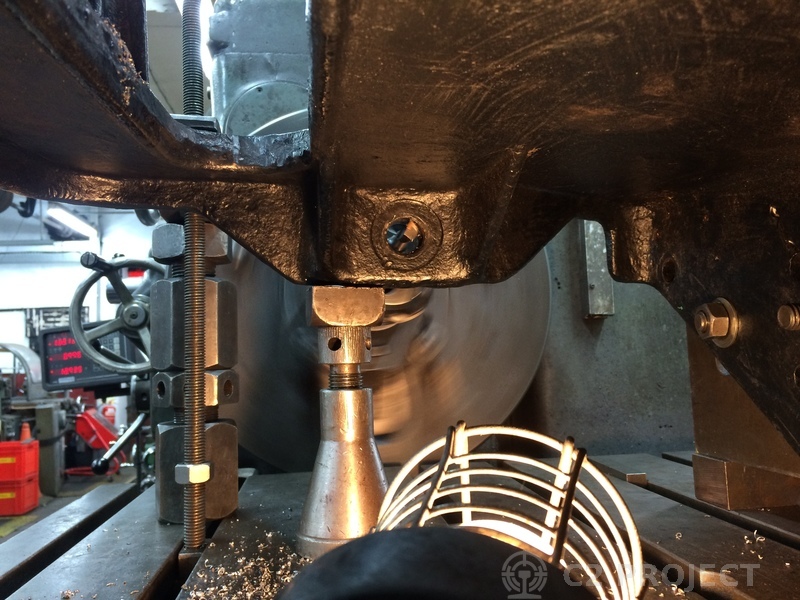 The work on the motion bracket continued through Sunday and Monday, with Colin and then Paul helping Dave. Eventually we got the first one finished. Hopefully the second one will be quicker now that we have all the tooling available, and we'll tackle that at the next working party.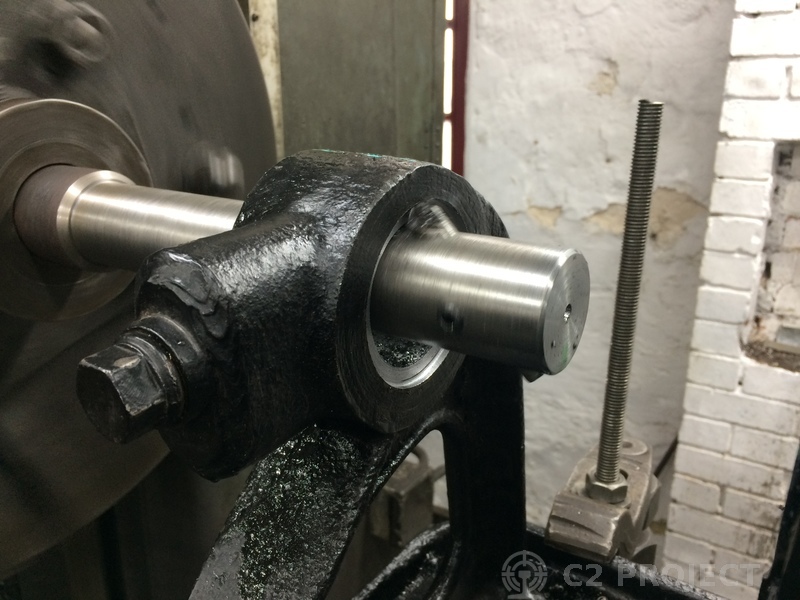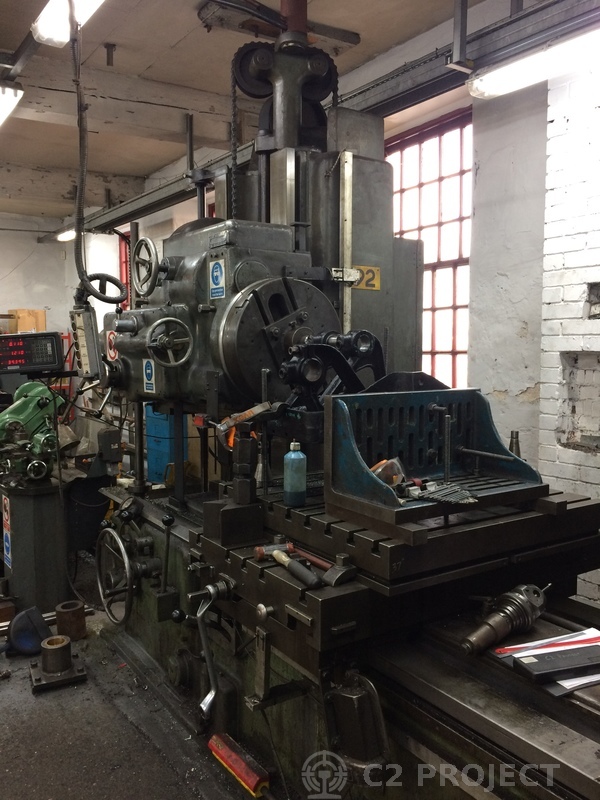 Erle continued his work on the mechanical lubricators, which are coming back together now. He's done a superb job refurbishing the components. As always, the size of the job expands when you start doing it. When re-fitting the pumps, Erle had to replace a large number of damaged studs. We had already ordered all the custom-made gaskets necessary for these. The lubricators also need some blanking plates since not all the pump positions are used. The Chinese ones were pretty horrible, so he spent a day machining up some new ones which also have the advantage that they can use the standard fixing nuts. Erle has also been refurbishing the non-return valves with new balls and springs. Hopefully the assemblies will all be leak-proof when we first fill them!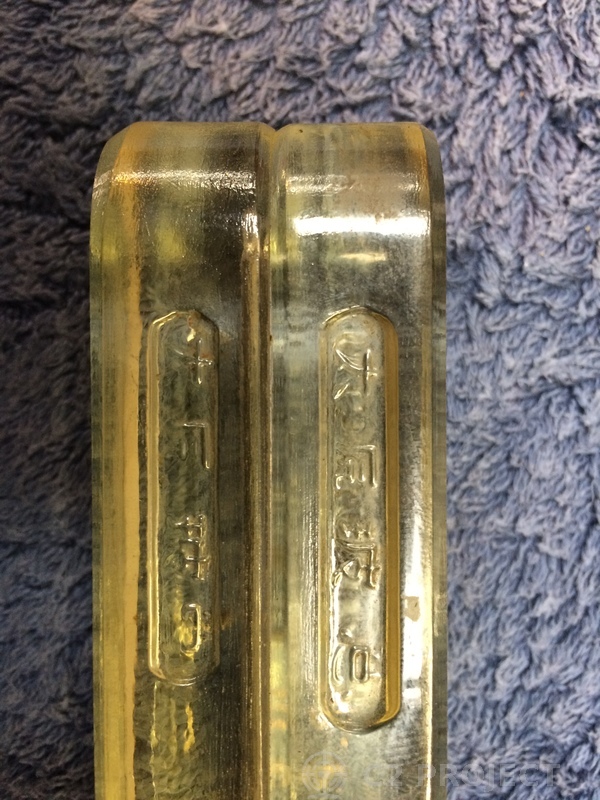 Paul, Julian, Dave and James all worked on various aspects of the cab window workstream over the weekend. They cut out damaged sections of window frames and made replacement parts. They also cleaned up the parts. Paul and James worked out how to use the parts from a spare cabside window to create a missing door droplight - there's still some work to do on this, so watch out for the next working party report.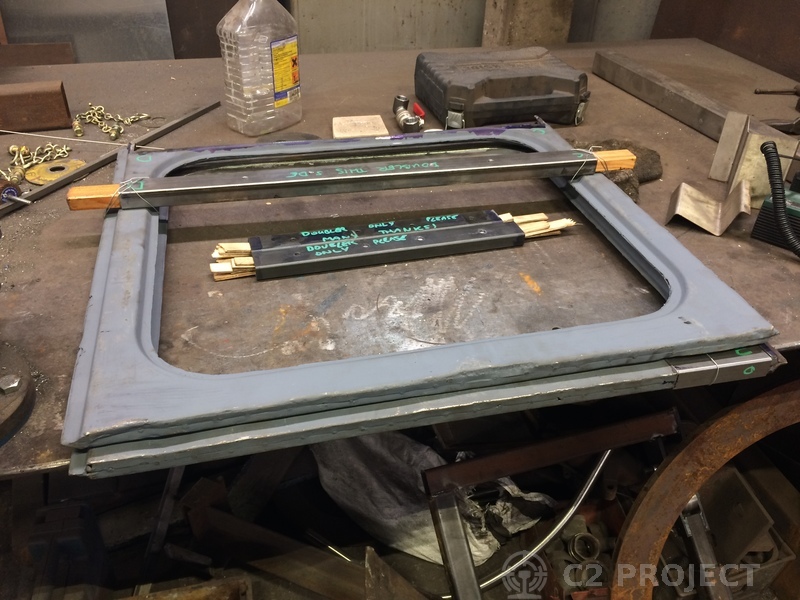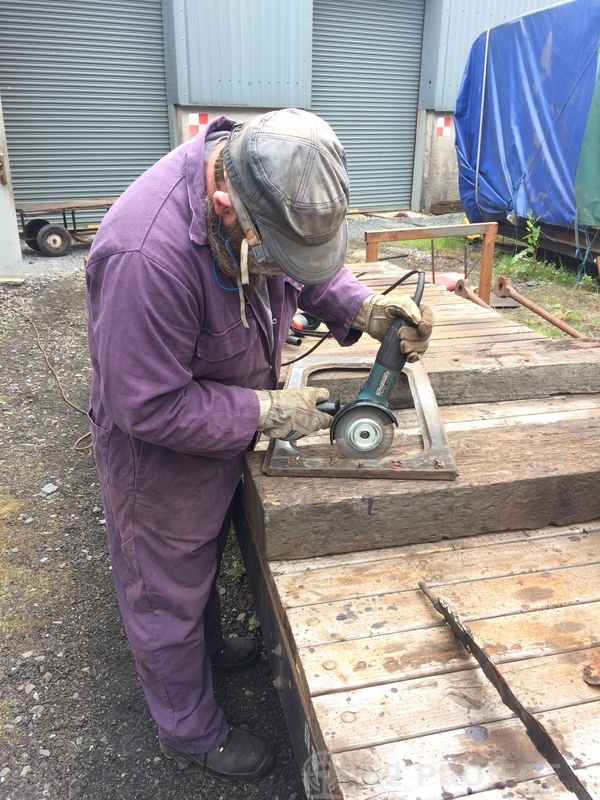 When cleaning up the cab door droplight window frame, we came across something interesting: it has clearly been painted blue in the past. The standard livery for cab window frames was silver, and this was the top coat on our loco as purchased. A fair number of C2s had black window frames, but other colours were rare. In our historic photo archive, we have photos of 3 or 4 locos with blue window frames, and one with pale green window frames. These non-standard colours were used on some locos at Tieli and Youhao forestry railways. The door with this blue droplight was fitted to our loco when we bought it, but it's possible that the door or its droplight window originally belonged to a different loco and was fitted to ours at its 1998 overhaul at Chaihe Forestry Machinery Factory.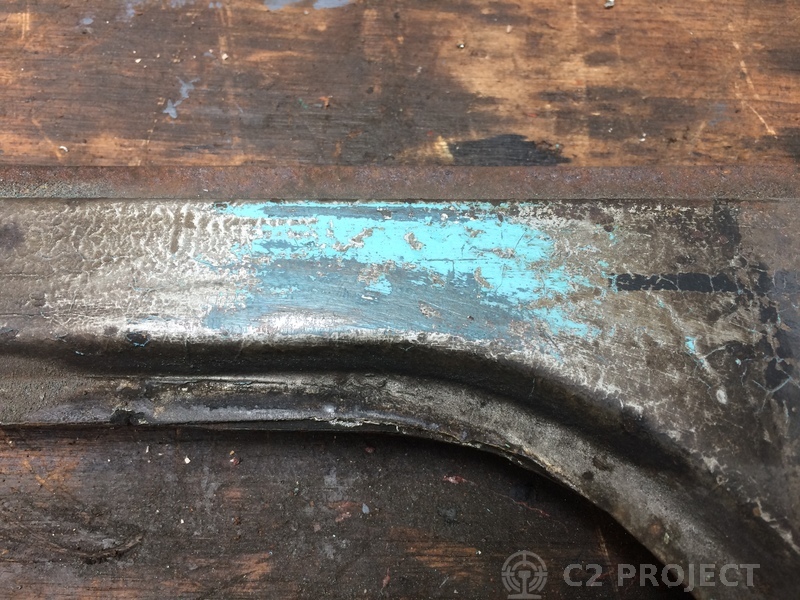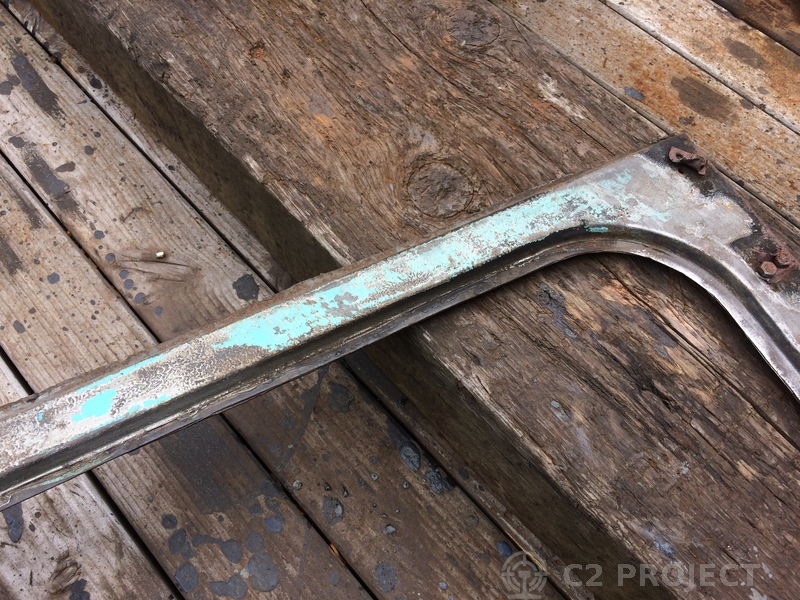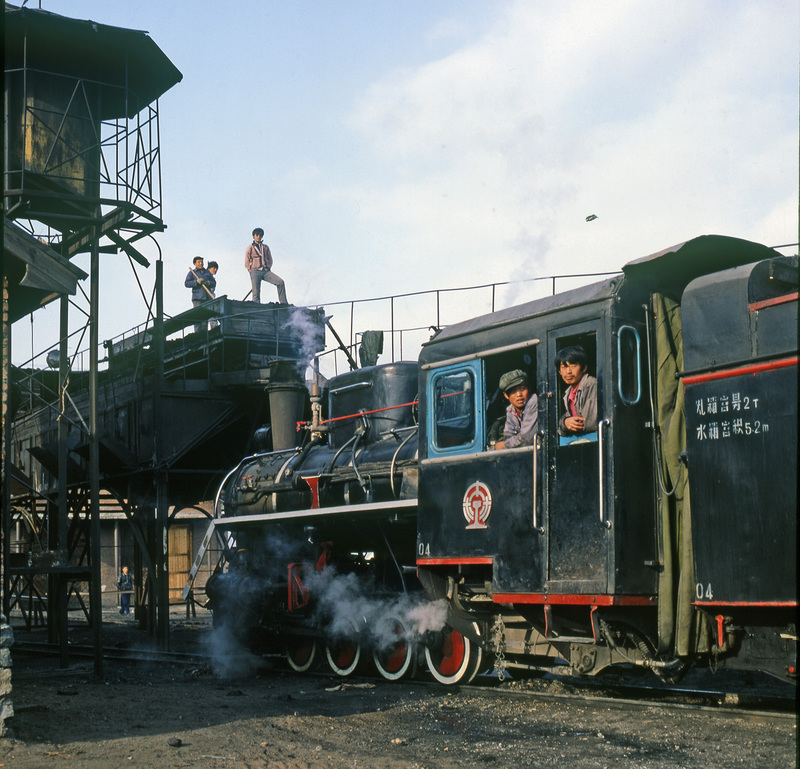 Andrew joined us for Sunday and Monday, and started off working on updating some brake gear drawings. He then went to the welding bay where he made great progress fabricating the new crash-beams.
Meanwhile Dave 2 painted a large number of brake gear components, and then pressed the plastic bushes into them. These are now stacked on the shelves of completed components that are ready to be fitted.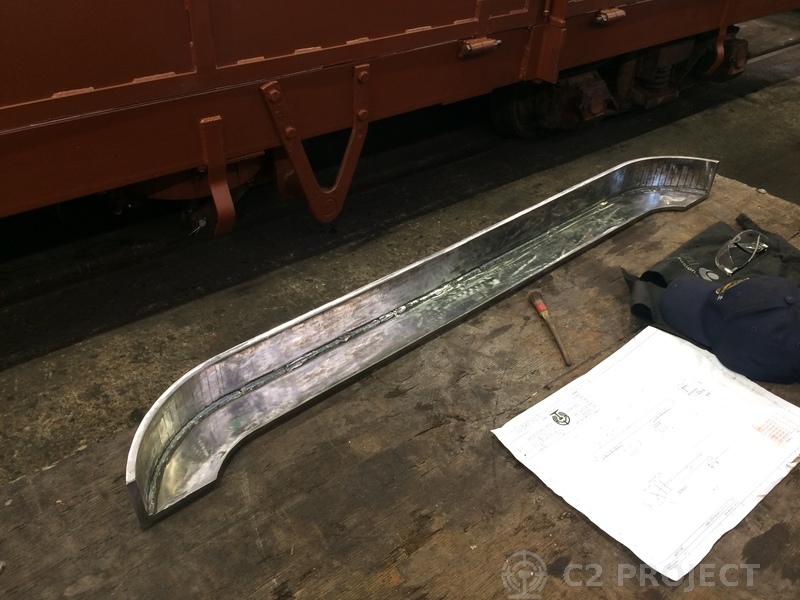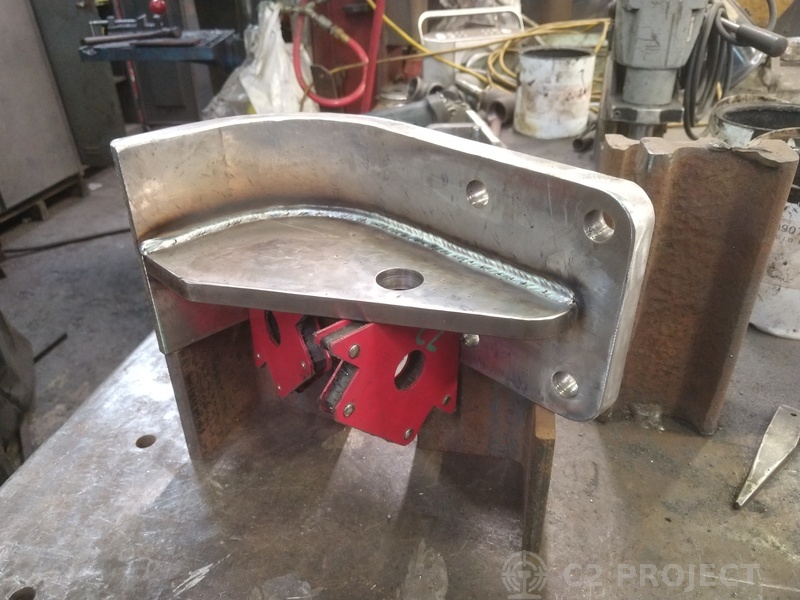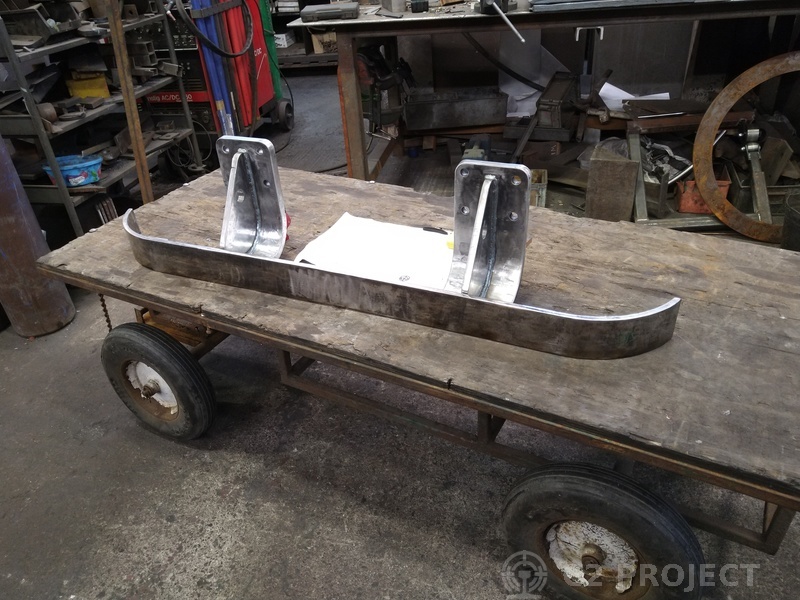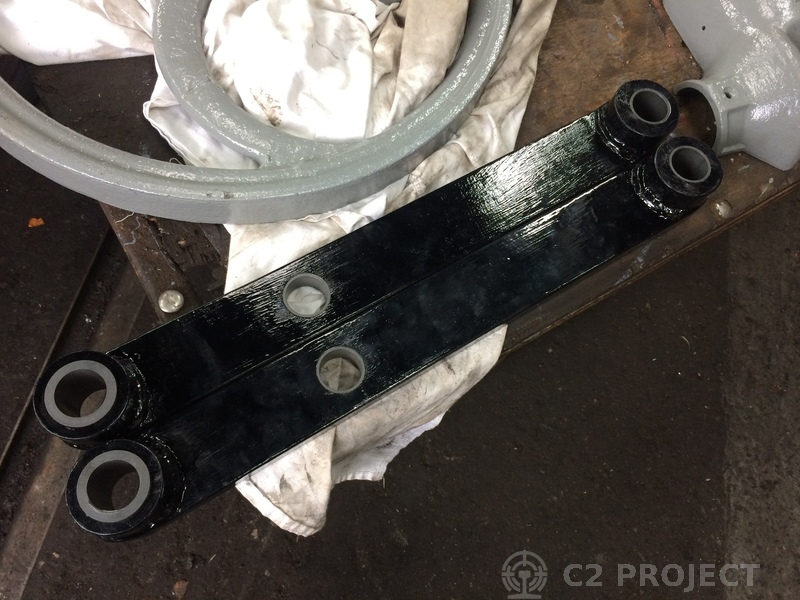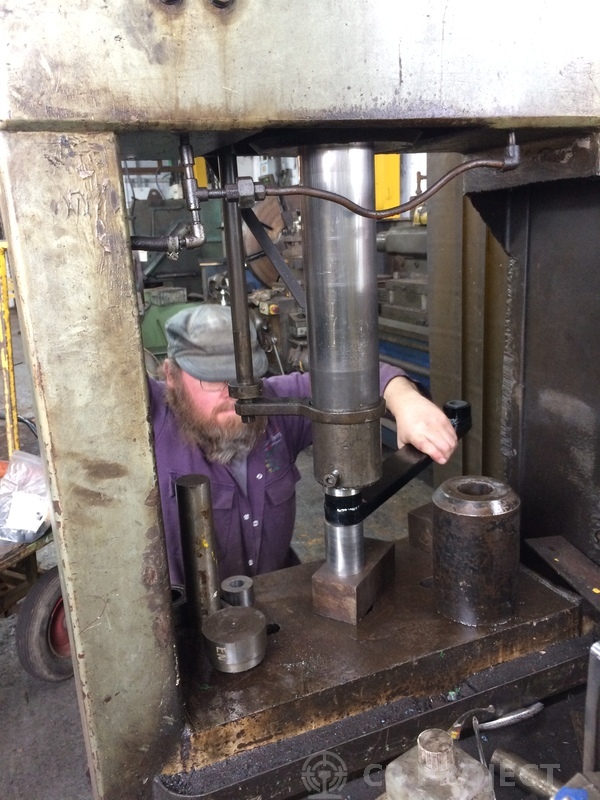 Paul, Jon, Andrew, Colin and James all took one or more turns on the loco roster during this period, keeping the FR and WHR trains running. We're all looking forward to the day when it's the C2 we're driving!