Chinese steam enthusiasts will be familiar with the class names applied to the standard-gauge steam locomotive classes, which were derived from motivational communist slogans. Most famous of course is the huge QJ 2-10-2 (QianJin = 'Forward!').
Many of the narrow-gauge loco classes had similar names but they were not so universally used. The 762mm gauge 28t locos had different class designations depending on where they were built, and most of these were not so evocative. Harbin Forest Machinery Factory referred to their 28t locos as the 'C2' class, and ours is one of those.
Harbin also sold their 28t locos as 'HongQi' (红旗, red flag) class in the 1959-1960 period when most were built. The red flag was of course a classic communist image, a symbol of success and a reward for good performance or loyal behaviour. In China there was also a magazine and a make of car with the same name.

Some early photos of Harbin-built C2s show them carrying a neat cast plate on the smokebox, consisting of a stylised red flag with the Mandarin and Pinyin characters for HongQi. We have 3 archive photos of Harbin-built C2s built in early 1959 carrying these plates on the smokebox door.
C2s built at Harbin in late 1959 were fitted with a rectangular bracket on the side of the smokebox, which was unique to this batch and has no obvious purpose. It is about the right size for mounting the HongQi plate, and is in the same location where the imported Hungarian Kv-4 locos carried a MAVAG trademark plate. This may have been intended as a more permanent location for the HongQi plate, but to date we have not found any photos showing one carried in this position.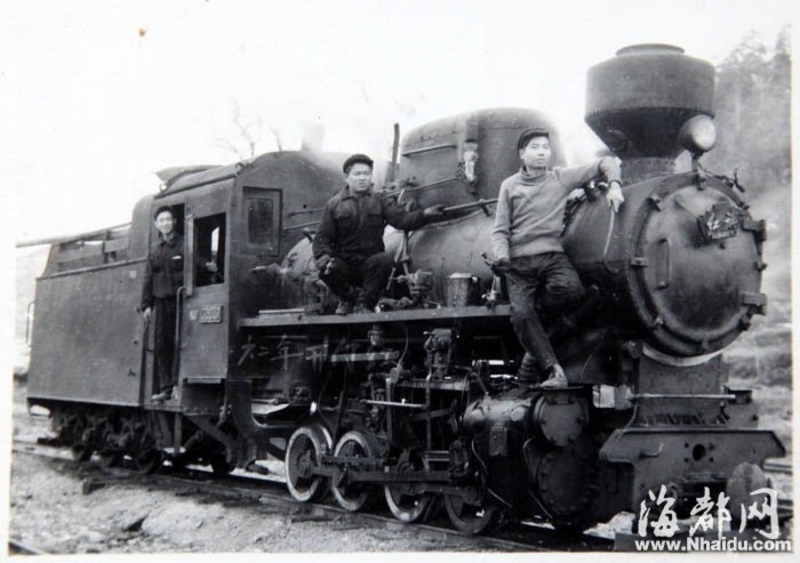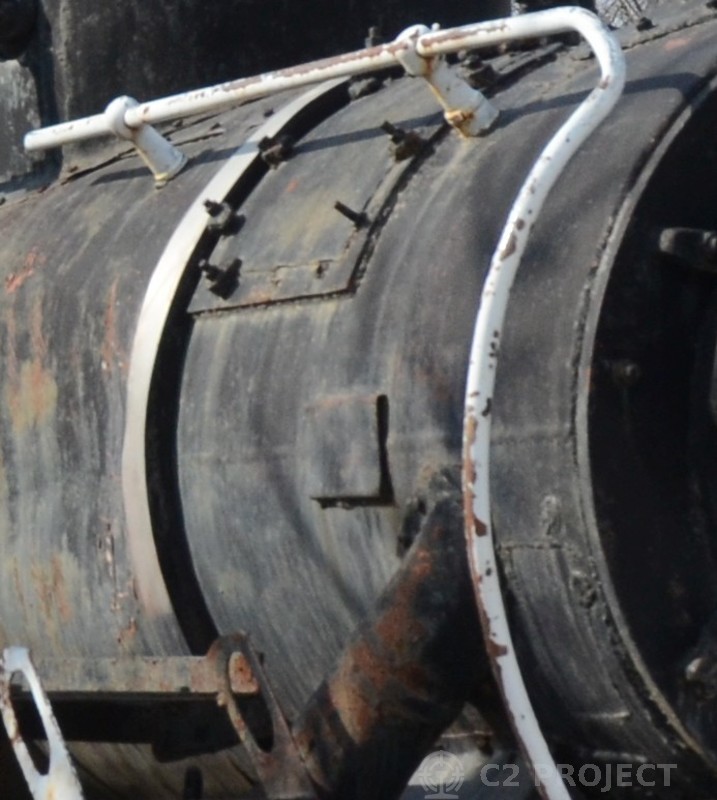 Hunan Province also adopted the class name 'HongQi' for their 28t locomotives, even though most of them had been built at Shijiazhuang (strictly, these were ZM16-4s rather than C2s). Following the same theme, Hunan Province named their larger 42t C4 locomotives 'HongWei' (红卫, red guard).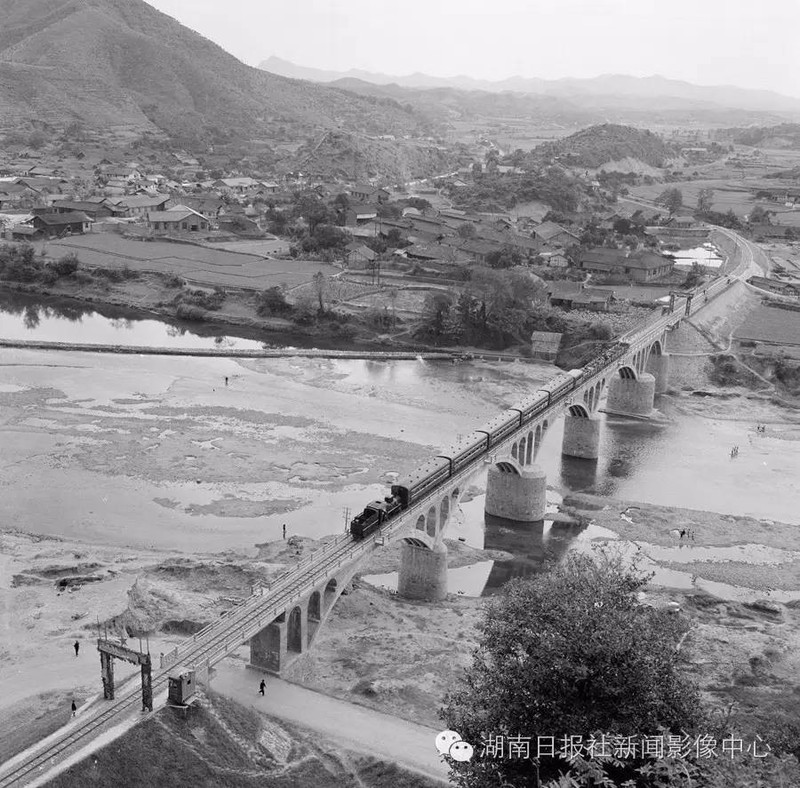 By the 1980s when western enthusiasts started visiting China, the HongQi plates had vanished, along with most of the worksplates and other evidence of the 28t locos' origins.
In recent years, a workshop in Mudanjiang has restored several C2s cosmetically for display, and at least one has been restored to working order by them with a new oil-firing system. Some of these locos have been outshopped carrying HongQi plates apparently identical to those that appear in the early photographs.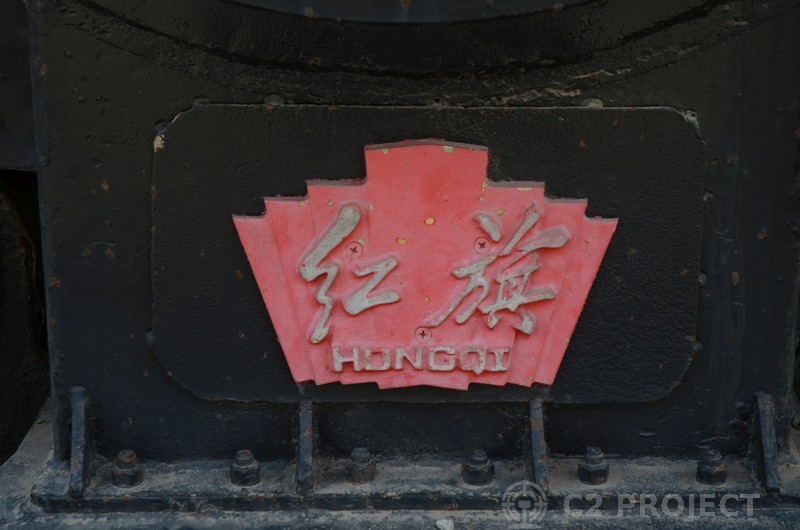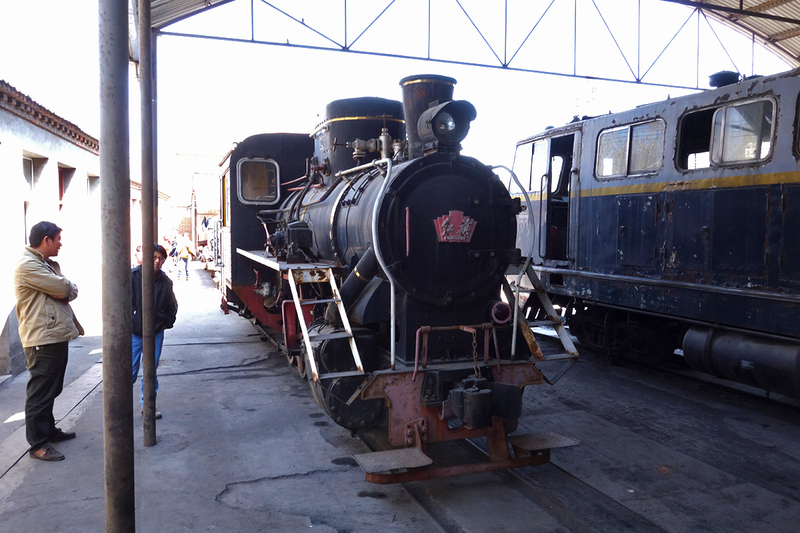 On his trip to China last year, Paul took photos and measurements of one of these plates. Ed used these as the basis for a 3D CAD drawing of the plate for use as a casting pattern. Erle and Tom have now printed it: the biggest print they have on the machine and it was done in two halves with a hidden dovetail joint which Ed devised. Erle has sanded down the fine ridges before painting it, and it looks very smart!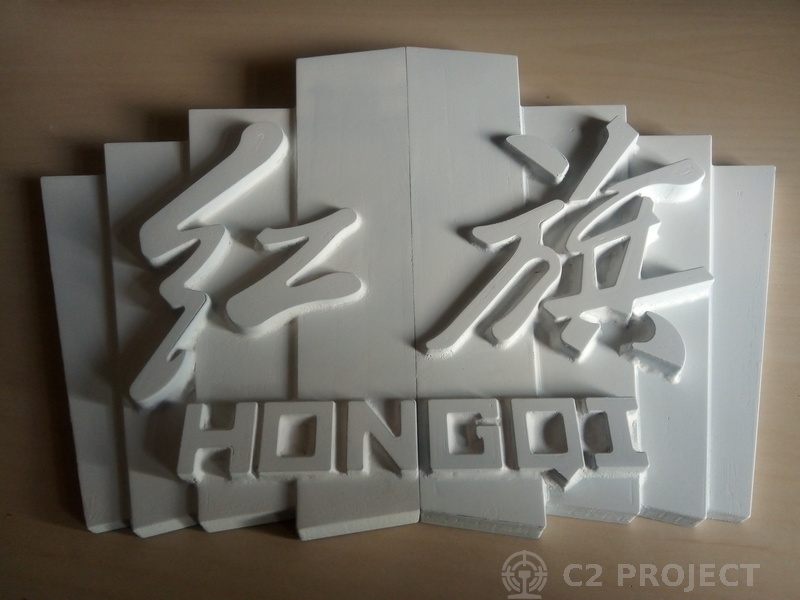 We plan to have a batch of these cast, one for our loco and others for merchandise. Erle has 3D-printed a half-size version and we may also offer these or smaller ones too. Maybe they would be suitable for keyrings or fridge magnets?